Description



PRODUCTS NAME
YAMAHA FX140 '02 OEM ENGINE (WITH DEFECT) Used [Y771-000]

PARTS TAKE FROM THIS MODEL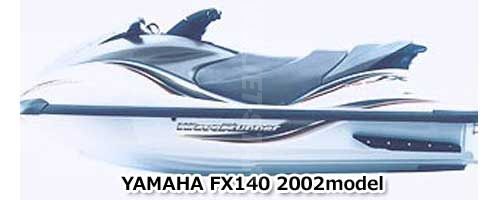 PARTS NUMBER
-
PRODUCTS RANK
This item is [ D ] Rank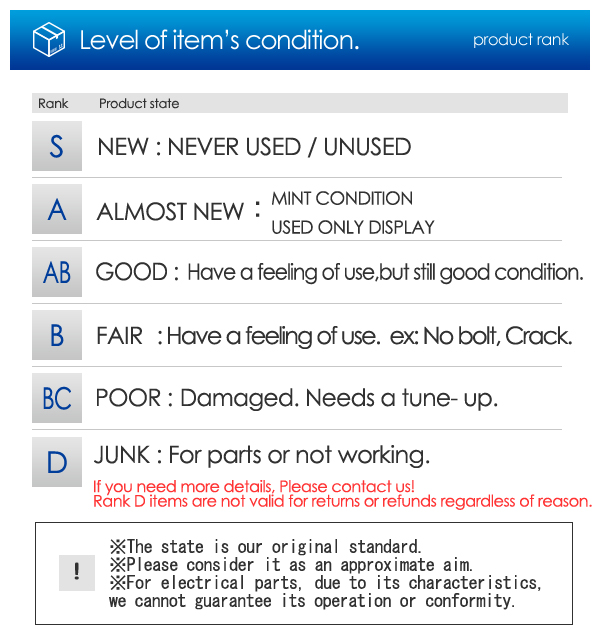 ITEM DESCRIPTION
This product is a used engine that was removed and commercialized from a normally working jetski.
Since the internal state of the engine can be hardly explained in text, we measured the engine compression ratio.
Although it is impossible to grasp the entire engine with the compression ratio only, we tried to make sure the inside state of its cylinder and piston can be known.
Basically, it is fine to consider that it can be used as it is but unfortunately there is no warranty due to the product characteristics.
We cannot accept any return or refund regardless of reason.
Only those who agree with the contents above, enjoy and make a purchase at our store.
PAYMENT
1. We accept payment via PAYPAL ONLY.
2. Payment must be made within 7 days of auction closing.
? ?(Non-payment may result in a UPI (Unpaid Item) being put on your account.
? ?Ebay will automatically close your account if you accumulate 4 UPI's total.)
3. Total amount due includes the final auction price plus handling fee (Domestic Shipping will be added if shipment to any location inside Japan (other than seller's warehouse) is required by Buyer).
? ?PLEASE NOTE: SHIPPING AND HANDLING FEE DOES NOT INCLUDE CUSTOMS OR ANY OTHER IMPORTATION FEES AND ANY SHIPPING FEE FROM JAPAN TO DESTINATION COUNTRIES.
?E?EThese charges are the buyer's responsibility.
?E?EPlease check with your country's customs office to determine what these additional costs will be prior to bidding or buying.
?E?EWe are not acceptable for false declaration of prices and any other falsified information.
ABOUT US
Our working time:Japan time Monday to Friday 9:00 am to 5:00 pm.
We do not work holidays in Japan.
if you send email to us,In our working hours will be resumed within 48 hours.